Prakruthi Ayurveda Prathishtana®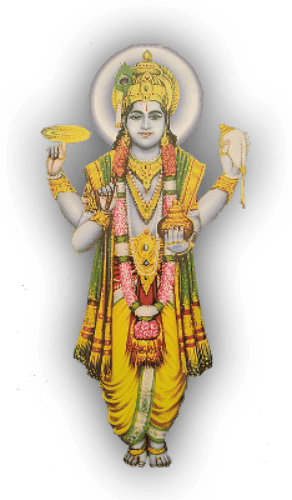 Prakruthi Ayurveda Prathishtana®
ॐ नमामि धन्वन्तरिमादिदॆवं
सुरासुरैर्वंदित पादपद्मम् ।
लॊकॆ जरारुग्भयमृत्युनाशं
दातारमीशं विविधौषधीनाम् ॥
Prakruthi Ayurveda Prathishtana® is a noble venture for the promotion of authentic Ayurveda by means of education, service, and support. This charitable trust came into existence in October 2009, to re-establish Ayurveda for better health of all communities as a preventive, curative and health promotive system of medicine, practiced in India since ancient times. It was established with an aim to promote & preserve the glory of Ayurveda in its true essence.
OUR VISION
॥ मृत्यॊर्मा अमृतं गमय ॥
To study, teach, explore, practice, protect, promote and disseminate the knowledge of Ayurveda in its classical form in a most affordable yet updated system and facility to all classes of people in the society.
To organize classical Ayurveda learning sessions, discussion forums, CMEs and such other events for Ayurveda students, professionals and general public.

To encourage study of classical Ayurveda in Guru-Shishya pattern and support those disciplines.

To conduct and support research in Ayurveda by combining traditional and contemporary methods.

To support practice and demonstrate Ayurveda by classical methods.

To protect and empower the science of Ayurveda and its allied fields by activities like herb cultivation, conservation of endangered herbs, supportive activities in Yoga, Jyautisha and so on.

To conduct and support research in Ayurveda by combining traditional and contemporary methods.

Dissemination of our knowledge and findings to the benefit of all.
In order to accomplish the above vision & mission, our trust is working in 3 areas
1) Ayurveda Education
2) Ayurveda Research
3) Ayurveda Health care

Awareness is the key to avail the best benefit of any knowledge. Ayurveda graduates will learn time-tested practices from experts.

Ayurveda consultations, Out patient based treatments, In-patient based treatments, Preventive healthcare as per Ayurveda.

Ayurveda needs a different approach and the research should be based on its own principles, instead of a simple imitation.
Special Project for Indian Soldiers
We are offering our Indian soldiers a program where in they can avail free treatments for specific ailments for which Ayurveda can be a lot more beneficial than other methods of treatments. We have launched this program for all Indian defense personnel who are in soldier (Jawan) or any equivalent cadre.
Exciting news to Ayurveda fraternity
Generally "urine" is considered as the metabolic waste in a living being and especially in the medical field, it indicates a lot of things happening in the body. Today's Allopathy / Western medical science has got its own methodology for urine analysis. Even Ayurveda has explained urine analysis in its own way, which is one among eight basic ways of examination, for a better understanding of a disease and the prognosis. Classical texts like Sushruta Samhita, Charaka Samhita, Yogaratnakara, Bhavaprakasha, Madhava nidaana etc have elaborated this method extensively.
We are Expanding !!!
With > 15 years of experience & expertise in the field of Ayurveda, we, the team of Prakruthi Ayurveda Prathishtana have decided to serve the public through a multi-specialty Ayurveda hospital in Mysore! Our specialty lies in dealing with Cardiac ailments, Kidney disorders, Diseases of Brain, Liver problems, etc. Till date, thousands of Panchakarma procedures have been carries at our center.
Our aim is to provide a fully equipped (Ayurvedic) ICU, a mother & child care center (maternity & labour care), a Minor OT and a Dialysis center – at affordable prizes. The project is estimated at around 4.5 Cr INR. In this regard, we seek your generous donations and support.
Join hands with us and provide us an opportunity to serve the community !!!